If you've decided to get away for a while to a St. Augustine beachfront hotel, you've made the right call. With great weather, beautiful scenery, and a thriving cultural scene, there's no shortage of things to see and do in the oldest city in the US. While you'll surely love visiting the Pirate & Treasure Museum, or spending the day at Marineland, you can have the most fun by getting out and exploring the hidden treats that make St. Augustine so special. On that note, here are a few things you can do while staying at your beachfront hotel in St. Augustine, FL.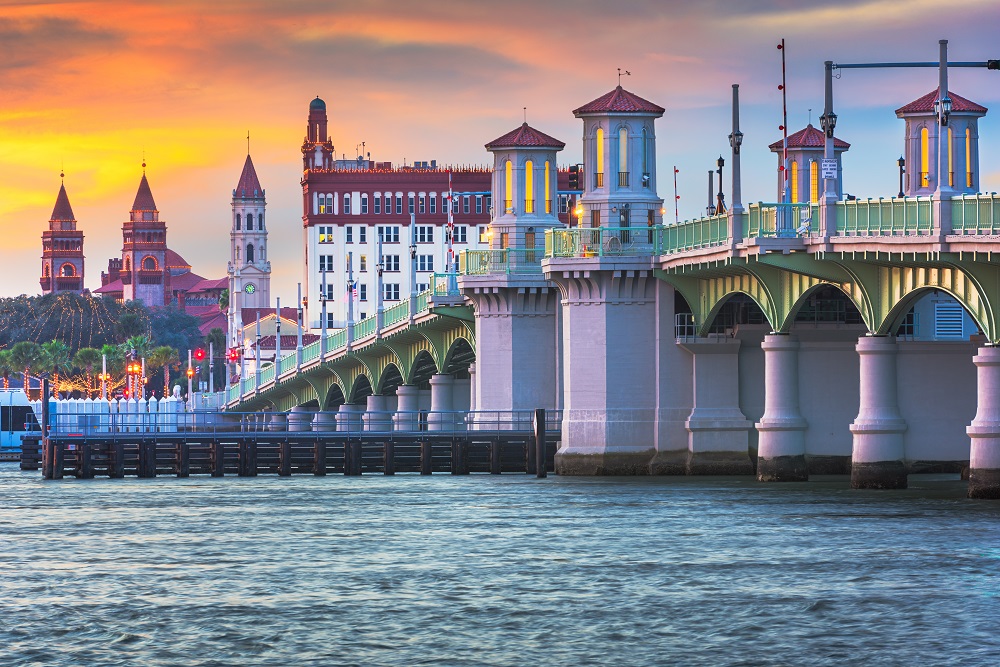 Aviles Street
If you want to see some history, you want to do it right, and no place is more historical than Aviles Street in America's oldest city. It's so old, in fact, that it can be found in maps dating to the 1570s! Recently renovated to widen the sidewalks and upgrade the landscaping, this cobblestone road features museums, excellent restaurants, and several locally owned businesses and art galleries.
The Lightner Museum
You might wonder what one of the most famous landmarks in all of St. Augustine is doing on a list of "hidden gems," but there are two attractions at the museum that are often overlooked. The first is Cafe Alcazar. Open seven days a week for lunch, the cafe is located in what was once one of the world's largest indoor swimming pools. Located in the pool's deep end, there's no better place to take in the opulence of this iconic 19th-century hotel. When you're done with touring the museum — or if you just need to take a break — head out into the courtyard, and you'll notice a little pond surrounded by stunning greenery. Look closer, and you'll see hundreds of brightly colored koi! There are fish food machines nearby where you can get some treats to feed the fishes, so be sure to bring some quarters.
Craft Cocktails
If there's one thing St. Augustine is known for, it's pirates, and if there's one thing pirates are known for, it's rum. The people who make cocktails around here have upped their game since the 16th century, so you can enjoy adult beverages that are a bit more sophisticated than the grog of yore. There are so many excellent bars in town that St. Augustine has earned itself a reputation as one of the country's top craft cocktail destinations. While you're here, be sure to tour the St. Augustine Distillery so you can see how all this great stuff is made.
Flagler College
A small private college, it was originally a hotel built in 1888. While the entire structure is an excellent example of Spanish Colonial architecture, don't miss the dining hall. There, you'll discover 79 Louis Comfort Tiffany stained glass windows: the largest collection of Tiffany windows in one place anywhere in the world. Bring a camera or make sure your smartphone is fully charged because you won't want to miss this shot.
When you're ready to explore all there is to see in this fascinating city, book a room at La Fiesta Ocean Inn & Suites. We're the St. Augustine hotel on the beach that's just 10 minutes from downtown. Call us today at (904) 471-2220.